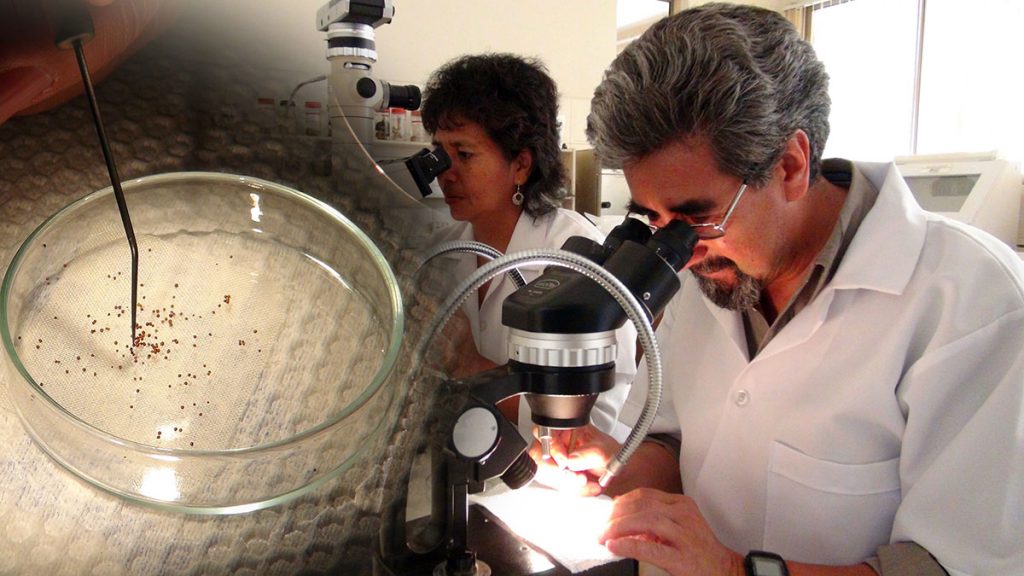 The PROINPA Foundation's plant health laboratory offers the following services at the client's request.
Diagnosis of fungi, bacteria, viruses and nematodes by routine techniques: seeding in media crops, serology, stereomicroscope and microscope observations using taxonomic codes, molecular diagnosis.
Training in diagnostic techniques.
Risk analysis.
Pesticide resistance tests.
Development of integrated pest and disease management strategies.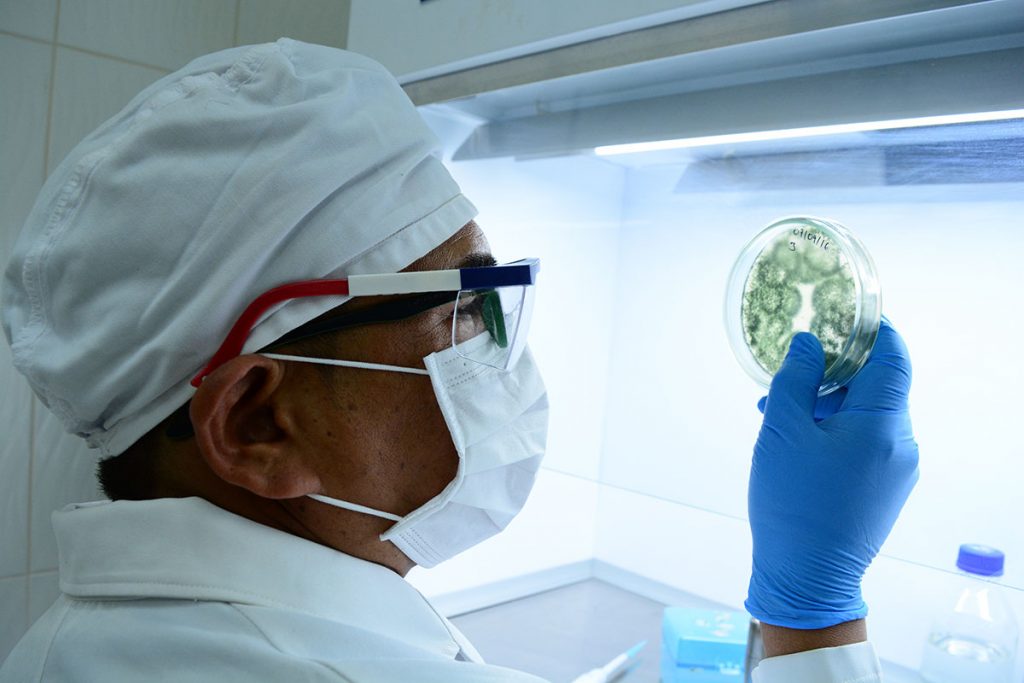 Isolation of beneficial microorganisms.
Characterization of mechanisms of action of beneficial microorganisms.
Quality control of products based on microorganisms: concentration and viability.
Efficiency tests
TECHNICAL ASSISTANCE AND TRAINING